Destination College Advising Corps increases college access for low-income, first-generation and underrepresented high school students by placing highly-trained, recent college graduates in schools as full-time College Adviser Fellows.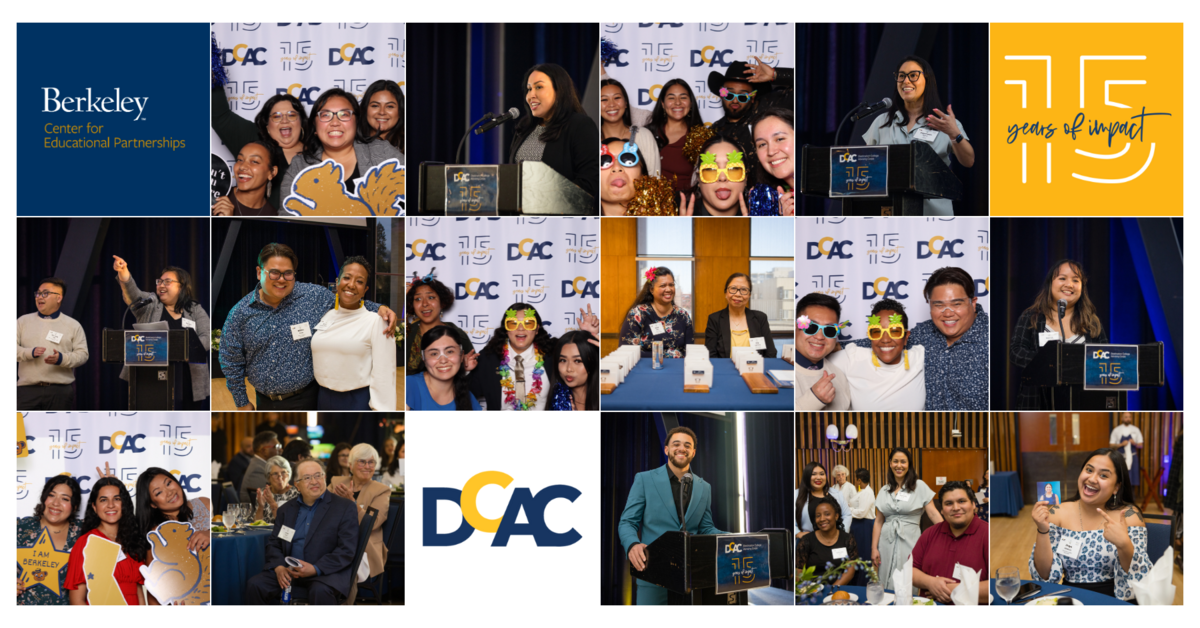 In May, the University of California, Berkeley's Destination College Advising Corps (DCAC) held a celebration in honor of 15 Years of Empowering Underrepresented Students!

In the words of DCAC's leadership, "UC Berkeley's Destination College Advising Corps proudly commemorates a significant milestone, celebrating 15 years of dedicated service in transforming the lives of underrepresented, low-income, and first-generation college-bound students. This achievement highlights the program's enduring commitment to educational equity and its remarkable impact on increasing college access.

For the past 15 years, DCAC has been a driving force in empowering students on their journey to higher education. Through the invaluable support and guidance provided by its College Adviser Fellows, the program has helped students overcome obstacles, navigate the college application process, and realize their aspirations. These dedicated Fellows, who serve in various communities and schools, have become trusted mentors and advocates, inspiring students to reach their full potential.

The impact of DCAC's work can be seen in the countless success stories of students who have benefitted from the program. Through personalized advising, mentorship, and college readiness support, DCAC has bridged the opportunity gap and opened doors to higher education for students who may have faced systemic barriers. By fostering a college-going culture and empowering students with the knowledge and resources they need, DCAC has played a significant role in transforming lives and creating pathways to success.

As DCAC reflects on this milestone, it renews its commitment to continue the vital work of increasing college access and empowering the next generation of underrepresented students. The program remains deeply grateful for the ongoing support of its partners, donors, and the wider community, whose contributions have been instrumental in fueling its mission and impact."